Brychan Gilbert –  Head of School
Mr. Brychan has an MBA (Education) from Keele University and a teaching certification from the University of Wales. He is currently pursuing his Doctorate in Education from the Institute of Education in the UK.
He has classroom teaching experience and has served as an administrator as both Primary Principal and Head of School.  Mr. Gilbert has almost twenty years of private and international school experience as an educator.
Ana Patenaude– Elementary Principal
Ms. Ana has a Master's degree in Linguistics. She also holds a TESOL certificate with a specialization in Teaching English to Young Learners. She has taught students of all ages in Russia, Venezuela, and China for more than five years. She has worked at TLC for 3 years teaching K5, EFL, and computer science. She has also lead teacher as she has served as a grade level chair. She is currently working on her Master's in Education with a specialization in Educational Administration and Leadership from Walden University.
Zack Mouw – Elementary Vice Principal
Mr. Zack is a graduate of Tennessee Temple University with a Bachelor of Arts degree in Interdisciplinary Studies. He is currently pursuing a master's degree in Elementary Education with a focus on Teaching and Learning from Liberty University.
Mr. Zack has served in a variety of teaching roles during his eight years at TLC, including teaching third grade, fourth grade, and upper elementary EFL. He also has leadership experience in education as a lead teacher and grade level chair.
Mike Bergquist – Secondary Principal
Mr. Michael (Mike) Bergquist is a graduate of the University of West Georgia. He holds a BA and MA in History and an Educational Specialist degree in Social Studies education. Mr. Mike is a National Board Certified teacher and has served in a number of capacities in his thirty plus years as an educator. He was a classroom history teacher in both secondary school and community college and has been a department chair, Social Studies curriculum specialist, and teacher trainer in curriculum and assessment development, and also curriculum development manager.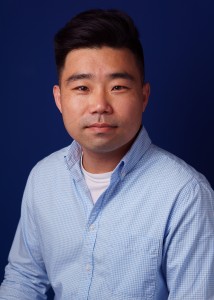 James Chung – Secondary Vice Principal
Mr. James graduated from Master's University in Southern California with a BA in Education. He is currently pursuing his Master's degree in Education and Instruction-Leadership from Liberty University. He has classroom teaching experiences in both elementary and secondary education. He has worked here at TLC for four years as 3rd grade core teacher and two years as middle school math teacher.