How to Stay Safe and Healthy 如何保持安全健康
Dear TLC family,
We hope you all are staying safe and healthy while we are waiting for school to resume. We all hope it won't be too long from now. Meanwhile, we would like to share some tips with you on how to stay safe and healthy in the current coronavirus situation. The health advice is adapted from the World Health Organization (WHO).
TLC家庭成员:
愿各位家长以及孩子们在等待学校复课的同时也能保持安全健康,相信学校的正常复课将指日可待。同时,学校希望与家长们分享一些关于在冠状病毒疫情期间如何保持安全和健康的小提示。此卫生建议来自世界卫生组织(WHO):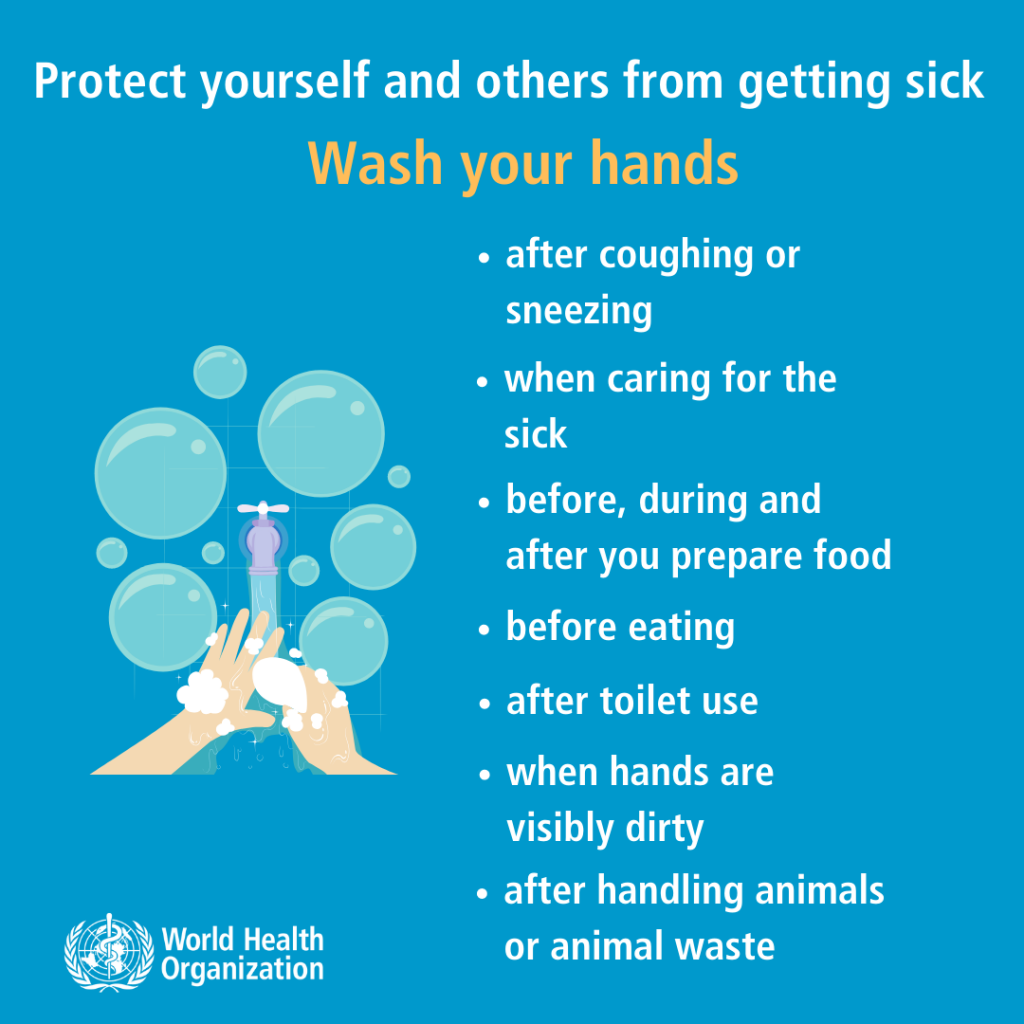 1. Wash your hands frequently
Wash your hands frequently with soap and water for at least 20 seconds or use an alcohol-based hand sanitizer if your hands are not visibly dirty.
Why?
Washing your hands with soap and water or using alcohol-based hand sanitizer eliminates the virus.
一、勤洗手
经常用肥皂和水洗手至少20秒,如双手无明显污渍,亦可使用免洗酒精搓手液。
为什么?
用肥皂和水洗手或使用酒精搓手液均可消除病毒。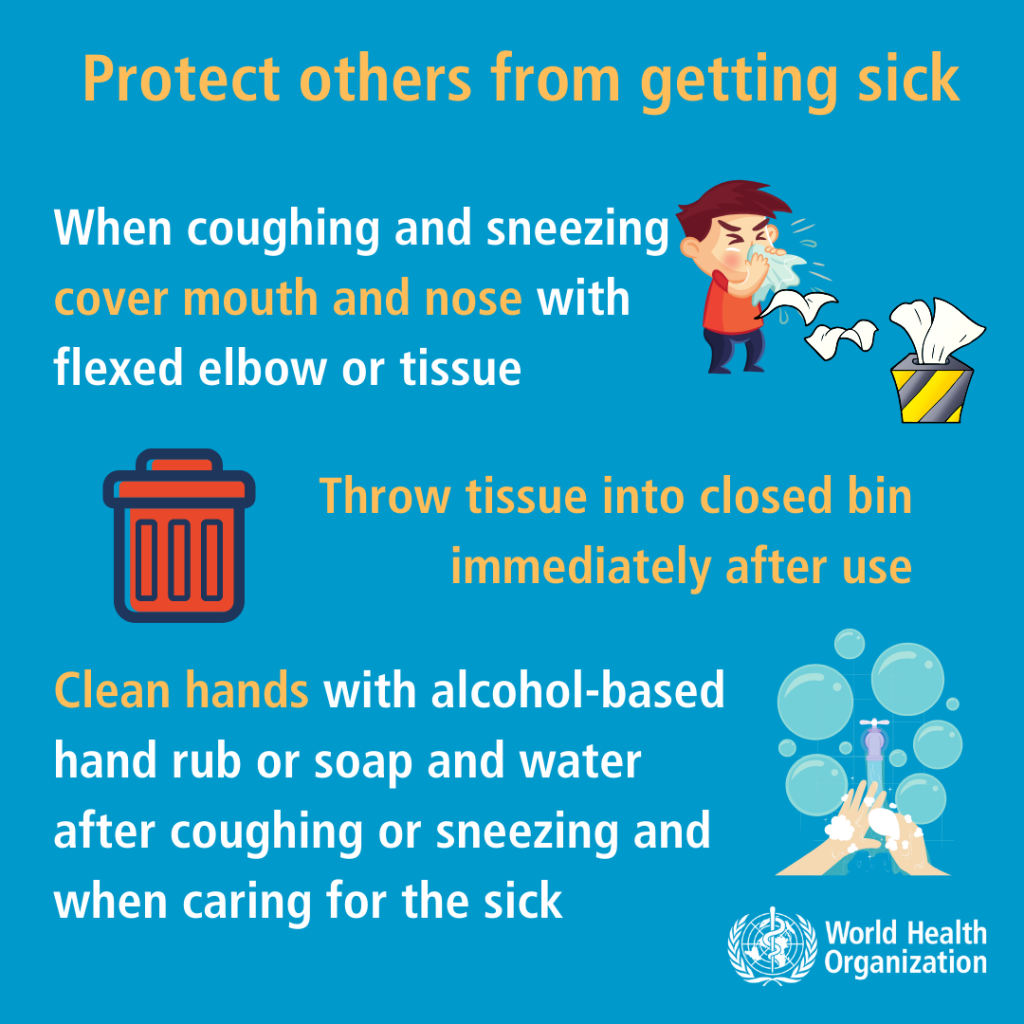 2. Practice respiratory hygiene
When coughing and sneezing, cover your mouth and nose with a bent elbow or a tissue. Discard the tissue immediately into a closed bin and clean your hands with alcohol-based hand sanitizer or soap and water.
Why?
Covering your mouth and nose when coughing and sneezing prevents the spread of germs and viruses. If you sneeze or cough into your hands, you may contaminate objects or people that you touch.
二、呼吸卫生
咳嗽和打喷嚏时,用弯曲的肘部或纸巾捂住嘴和鼻,并立即将纸巾丢弃到带盖的垃圾桶内,再用酒精搓手液或肥皂及水清洗双手。
为什么?
咳嗽和打喷嚏时要捂住嘴和鼻子,防止细菌和病毒传播。如打喷嚏或咳嗽到手,你可能会把病毒传到您将接触的物或人。
3. Maintain social distance
Maintain at least 1, but preferably 2 meters (3-6 feet) distance between yourself and other people, particularly those who are coughing, sneezing and have a fever.
Why?
When someone who is infected with a respiratory disease, like CoViD-19, coughs, or sneezes, they project small droplets containing the virus. If you are too close, you can breathe in the virus.
三、保持距离
当外出时,与他人保持至少一米到两米(三至六英尺)的距离,尤其是咳嗽,打喷嚏和发烧的人。
为什么?
当一个人感染了呼吸道疾病(如CoViD-19)时,症状为咳嗽或打喷嚏,病毒会通过小飞沫散播出去。如您与其太接近,即有可能被传染。
4. Avoid touching eyes, nose and mouth
Why?
Hands touch many surfaces that can be contaminated with the virus. If you touch your eyes, nose, or mouth with your contaminated hands, you can transfer the virus from the surface to yourself.
四、避免接触眼、鼻及嘴
为什么?
我们的手每日会接触许多可能被病毒污染的物体。如您用被污染的手去触摸眼、鼻或嘴等,病毒则很可能从物体转移到您的身体。
5. If you have fever, cough and difficulty breathing, seek medical care early
Contact your health care provider.
Why?
Whenever you have a fever, cough, and difficulty breathing, it's important to seek medical attention promptly as this may be due to a respiratory infection or other serious conditions. Respiratory symptoms with fever can have a range of causes, and depending on your personal travel history and circumstances, CoViD-19 could be one of them.
五、如果您出现发烧、咳嗽或呼吸困难等症状,请及早就医
为什么?
如出现发烧、咳嗽或呼吸困难时,及时就医非常重要,此类症状是由于呼吸道感染或其他严重疾病所造成。出现此等症状可能有一系列原因(根据您的出行经历及个人实际情况而定),而CoViD-19 则可能是其中的病毒之一。
6. Avoid visiting live animal markets, wet markets or animal product markets
Why?
These types of markets may not be the most sanitary, and the chances of catching the disease can be greater there.
六、暂时避免进入活动物市场、新鲜市场或动物产品市场;
为什么?
因此类型市场可能不能长时间保持卫生,从而导致该病感染的机会增加。
7. Avoid consumption of raw or undercooked animal products
Handle raw meat, milk, or animal organs with care.
Why?
It helps to avoid cross-contamination with uncooked foods.
七、避免食用生畜产品或未煮熟的动物食品
小心处理生肉、牛奶或动物器官。
为什么?
有助于避免生熟食的交叉污染。
TLC Administration
February 20, 2020
TLC 行政部
2020年2月20日